15 July 2017
Performers
Emilie Škrijelj, Emré Sevindik, Rajivan Ayyappan and Franck Hemmerlé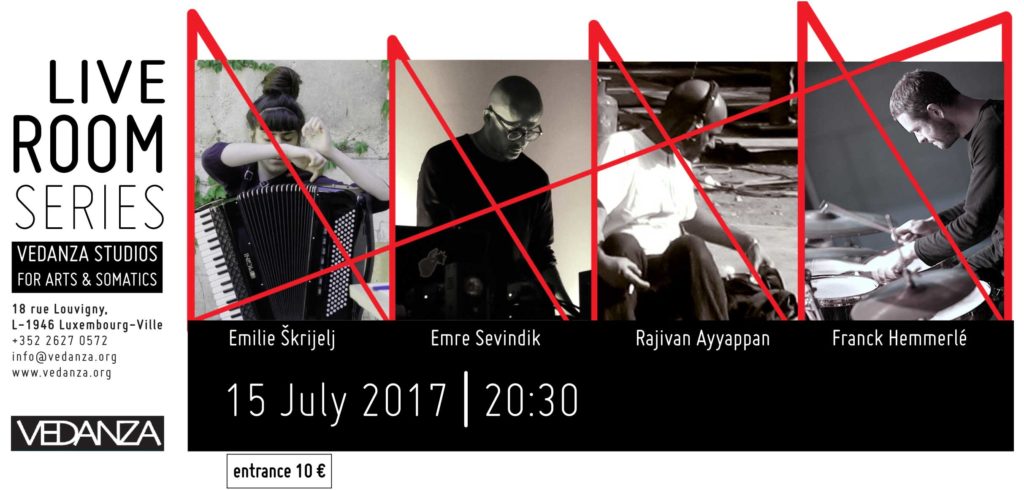 25 March 2017
Three musicians and three dancers meeting…
Tomas Tello, Emre Sevindik, Rajivan Ayyappan, Tania Soubry, Emanuela Iacopini, Florence Augendre.

18 February 2017
Sound-sculptures/performance by Lex Gillen and Laurent Hoffmann
"a nice chilled and grooving atmosphere! " Lex says.
.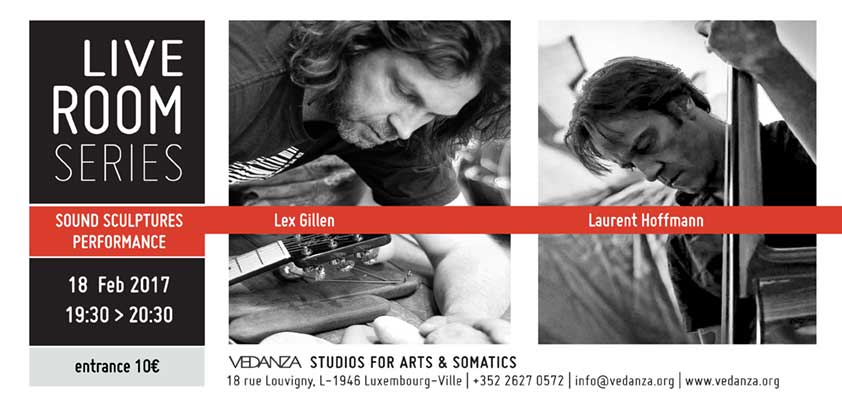 21 January 2017
Denis Jousselin et Rajivan Ayyappan
La nuit juste avant les forêts, une longue phrase  tendue entre un homme seul dans la nuit et son désir de rencontre avec un autre. Proposition de faire se rencontrer les mots de Koltès dit par Denis Jousselin et le son de Rajivan Ayyappan, entendre ce que cela produira …

17 December 2016

19 November 2016

15 October 2016

24 June 2016
27 February 2016

Click edit button to change this text.