Photo © barbaracali@torinocity
Première:
22, 24 Feb 2023 @ 20h at Théâtre National du Luxembourg – TICKETS
26 Feb 2023 @ 17h at Théâtre National du Luxembourg – TICKETS
We Thought We Knew What We Were Doing is a testament to the way unexpected forces in life may subvert our most carefully considered plans: the unpredictable, surprising, the ever changing that demands adaptation. In performance (only!) paint drips from the ceiling, gradually rendering the floor slick.. The colours of the paint are trailed across the stage and onto the bodies of the dancers, leaving a manifesto of their admirable playful struggle.
Based on a shorter piece originally conceived in 1999 by American choreographer Frey Faust, the show is reworked and directed in collaboration with Luxembourg based choreographer Emanuela Iacopini. Following Tables (2013) and UNDO (2017), We Thought We Knew What We Were Doing is the third co-production of her company VEDANZA Artists International with Théâtre National du Luxembourg.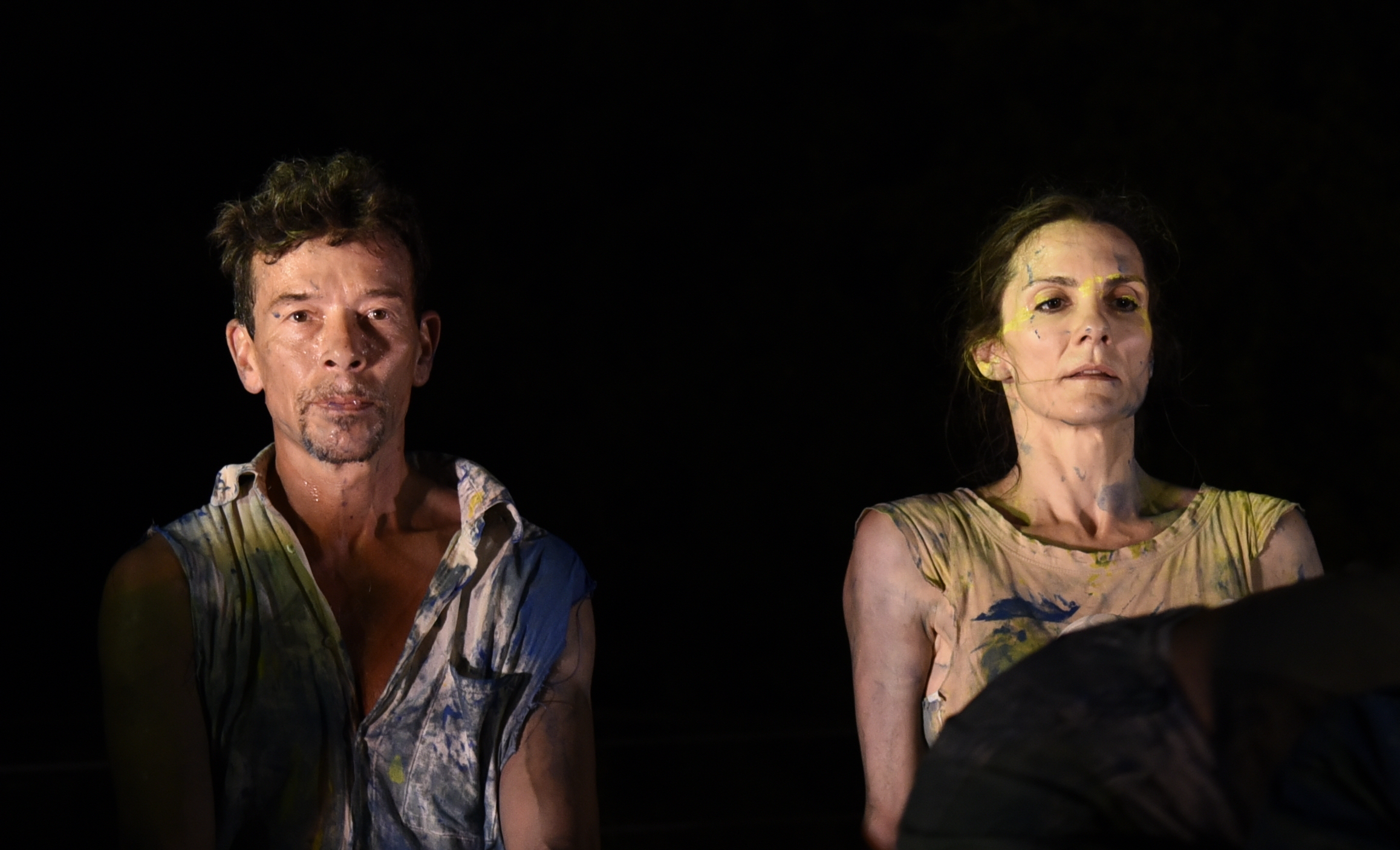 Photos © barbaracali@torinocity
Duration: approx. 50 min
Original concept (1999): Frey Faust
Artistic direction/choreography: Emanuela Iacopini and Frey Faust
Music composition: Tomàs Tello
Co-created and performed by: Frey Faust, Saju Hari, Emanuela Iacopini, Yuko Kominami, Ileana Orofino
Costume design: Anne-Marie Herckes
Set design: Emanuela Iacopini and Karl Humbug
Light design/Technical director: Karl Humbug
Production and touring: Lucile Risch, Sara Martins
Producer: VEDANZA Artists International
Co-Producers: Théâtre National du Luxembourg with the financial support of ministère de la Culture du Grand-Duché de Luxembourg.
Partners: Teatro Municipal de Faro (Portugal), L'Exosquelette (France), Axis Syllabus Research Meshwork, Dance Science Net, Fondation Indépendance. The i-Portunus Houses pilot scheme funded the artistic research under the working title "Living River". i-Portunus is managed by European Cultural Foundation (Amsterdam) and includes MitOst (Berlin) and Kultura Nova Foundation (Zagreb).
________________________________________________________________