(c) Ezencia_audiovisual
Beyond the Invisible Boundaries
Movimiento Constante Workshop
with

Juan Jesùs Guiraldi
The workshop explores the body universe from its physicality to its ability to sense and expand
its possibilities beyond the conventional boundaries imposed by dance.
Using different approaches to movement, combining gesture, it will be possible to explore and
experiment new form of expression and to get into a new state of awareness.
Movimiento Constante research started from the desire to share knowledge among movement
practitioners and movement lovers coming from different disciplines, but above all from the
interest to experiment the body physicality in its singularity.
Improvisation will be the focus of the workshop which fundamental lines lead to an endless
and spontaneous composition. Through the interaction between teacher and participants it will
be possible to deepen the study of certain themes that relate the body to dancing, combining
their languages, and bringing the body into a deep consciousness through a constant state of
movement.
The workshop is open to artists with and without movement experience, to all who want to
move and experiment their own body possibilities in a constant state of creation:
• To improve our way of linking the different languages of movement.
• To generate spatial awareness from choreographic work, in personal space, in
group space, tracing the space from different points.
• To expand our temporal relationships.
• To find effective and instantaneous ways to enter the state of constant movement
• To awaken the memory of what has lived and lives in us.
• To be self-taught.
• To promote confidence as a driving force for action (with oneself, with others and
with the group).
• To find and develop a hybrid body.
Days and times:
Sat 25 and Sun 26 June 2022
3 – 5.30 pm
Venue:
VEDANZA STUDIOS, 18 Rue Louvigny, L-1946 Luxembourg-ville
Registration:
Regular price: 90€/one day only 50€ (new prices)
Concessions*:  65€/one day only 35€ (new prices)
*for full time students / ADEM jobseekers / independent artists. Please get in touch if you would like to join and you are struggling with finances.
Minimum age recommended 15 yrs
To register, please, send an email to info@vedanza.org and pay the registration fee mentioning "your name + Movimiento Constante" to
VEDANZA Asbl
IBAN: LU07 0023 1840 7202 8200
BIC: BILLLULL
For more information please contact movconstantejesusguiraldi@gmail.com
Thank you for spreading the word!
#unaconstante #danzaestrabajo #photography #interprete #movimientocontemporáneo #companiaindependiente #movimiento #movement #movementresearch #artista #mover #life #dance #danza #tanz #bailar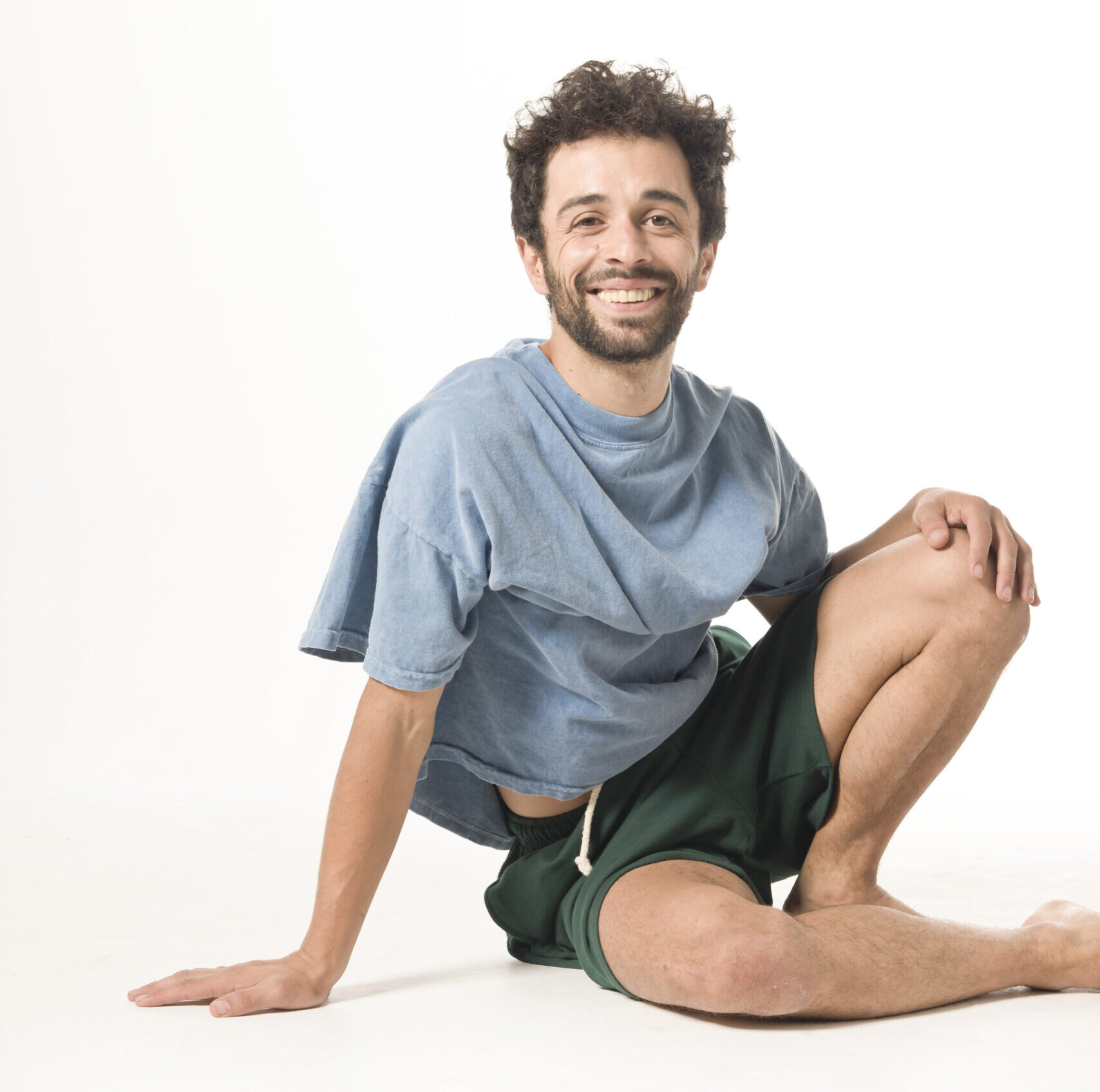 (c) LIMA (Las Imagines M
Jesùs Guiraldi
Jesùs Guiraldi is a dancer, choreographer, teacher, and performer, born in Buenos Aires in 08.01.1988 and graduated Choreographic Composition, Dance, Folk Dance and Tango at the Universidad Nacional De Arte of Buenos Aires.
He is artistic director of "Movimiento Constante", a platform for research on body movement and of the Post-Graduate School "EME" (Especializacion, Movimiento, Experimentacion) of Buenos Aires. Together with his Dance Company UNA CONSTANTE he is promoter and director of the FESTIVAL CONSTANTE, which takes place in Argentina since 2014 every year bringing together artists from around the world. His "Movimiento Constante" workshops are known in Chile,
Bolivia, Uruguay, Perú, Colombia, Costa Rica, South Africa, Spain, France, England, Ireland, Russia, Israel, and in Austria where he won the 1st prize of the dance competition "Rhythm is Dance" at the ImPulsTanz Festival of Vienna where he also conducted workshops and performed.
Career Highlights
2021     First prize dance competition "The Battle" at the Frei Art Festival of Freiburg (Germany)
2017     First prize dance competition "Rhythm is Dance" at the ImPulsTanz Festival of Vienna (Austria)
Main Performances and Productions – Solo
2021     El GOMERO Kultursommer Wien Festival (Austria) – Rostfestival, Eisenerz (Austria)
Hosek Contemporary (Berlin, Germany) – Festival Constante Cordoba, (Argentina)
CLARITY ImPulsTanz Dance Festival – Fabrik – Vienna (Austria)
2020     GOMERO (work in progress) 6th Edition Festival Constante (online edition – Buenos Aires –AR)
2018     CLARITY  ImPulsTanz Dance Festival – Arsenal Vienna (Austria)
2019     Main performer of the Company‐Two in One "When you fall, I Will be there: GROUND" (production Akos Hargitay) in Austria and in Chorea.
2018     Residency and Master Classes at ImPulsTanz Dance Festival in Vienna (Austria)