We are happy to announce the next workshop in the series of the Dance Science Net program:
The Axis Syllabus in Application – dancing together and apart
The Axis Syllabus is the instrument of a world wide effort to facilitate education and literacy in movement. Movement education/literacy is much the same as linguistic literacy. You can adopt and use a language by listening to and imitating native speakers / dance with or take dance classes. Even a basic grasp of vocabulary can make it possible to communicate, understand fundamental concepts, express one's needs and wishes and and empathize with the needs and wishes of others. That's an important and valid step towards fluency. Mastering the grammar, vocabulary and syntax of that language makes a difference once you get to the point where being specific and accurate allows you to better negotiate your interests, navigate conflict or collaborate creatively. Structure, timing, tone and context can decisively change the meaning or the outcome of the negotiation.
The benefits of movement literacy are many and similar with some added plusses. Identifying what our bodies and the bodies of others are up to and noting the results of the activity, helps to evaluate outcome and strategy, which is important for discussions about reasonable expectations, ethical treatment, injury diagnosis and prevention.
Movement literacy creates a reference archive for what we might consider, consequently drawing attention to what we don't consider, creating a forum for evaluating, discussing and identifying what is there, what's missing, what's relevant, inherent or important, or by consequence what might be irrelevant, erroneous or insignificant. In this workshop we will work with principles that actions in both partnered and solo movements have in common.
For more information visit www.axissyllabus.org
Days and times:
Saturday 21 Nov 2020 from 9:30-12:30 and 14:30-17:30
Sunday 22 Nov 2020 from 9:30 to 12:30
Venue:
VEDANZA STUDIOS
18 rue Louvigny, L-1946 Luxembourg city-centre
Registration:
As participation has been increasingly limited to 4 students, the workshop will be semi-private and in order to cover all costs prices have been reviewed to 250€ for the full fee and 200€ for concessions.
Please book as soon as possible as places are limited !
Full fee: 130€ / Early birds: 110€ if you register before the 19th Oct 2020 / Saturday only: 100€ / Sunday only: 50€
Concessions: (Independent artists/students/etc.: 100€ / Early birds: 90€*if you register before 19th Oct 2020 / Saturday only: 80€ / Sunday only: 40€
To register, please, send an email to info@dancescience.net and pay the registration fee mentioning "your name + Axis Syllabus workshop" to
Dance Science Net
IBAN: LU87 0025 1812 1412 7300
BIC: BILLLULL
For more information please contact us at info@dancescience.net or info@vedanza.org
Thank you for spreading the word!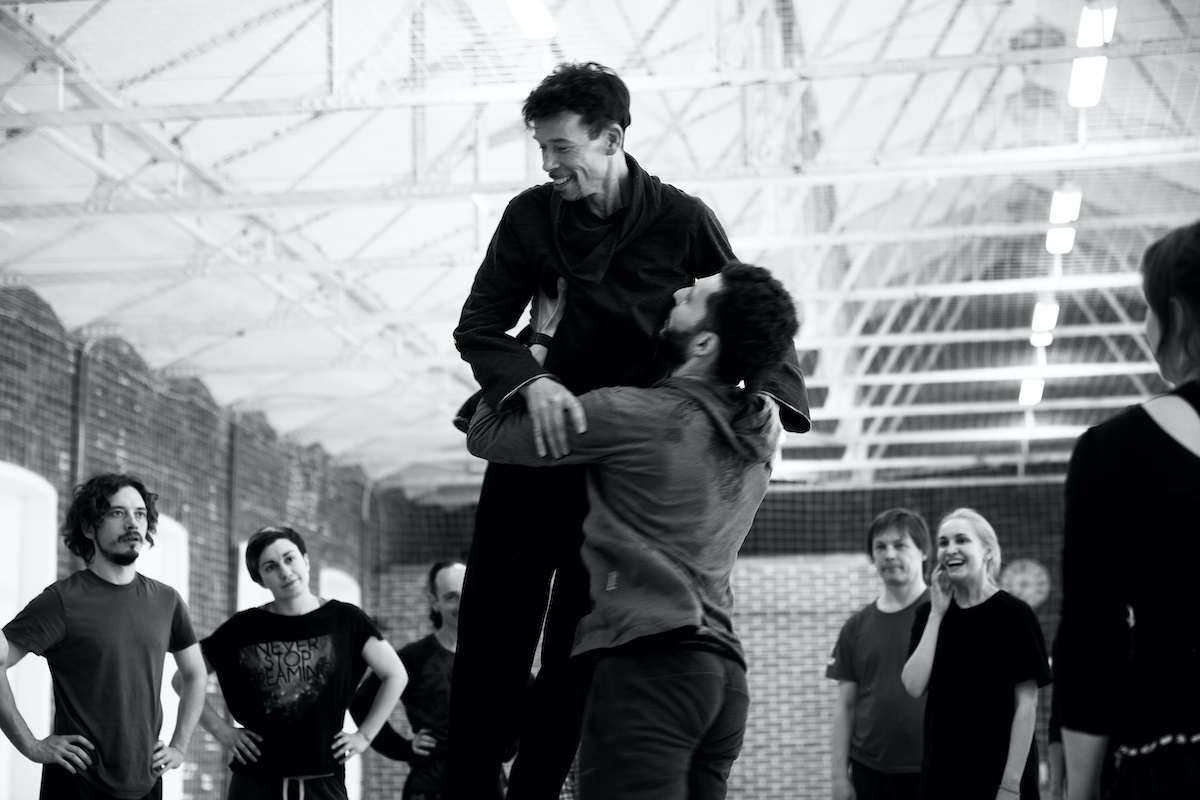 Frey Faust
Born in 1960, Frey Faust began performing at the age of 8 with his family as a traveling troubadour. He is a second generation contact improviser and an alumnus of the 80´s New York dance scene. Some of his more important early influences came from: Shekhinah Mountainwater, Nita Little, Pavel Rouba, Rene Bazinet, and Janet Panetta. He has worked with and for a number of artists (order of appearance): Ohad Naharin, Donald Byrd, David Parsons, Gina Buntz, Howard Katz, Merce Cunningham, Meredith Monk, Randy Warshaw, Bob Een, Stephen Petronio, Danny Ezralow… to name a few. He founded or co-founded three dance companies, and has created or co-created over 40 choreographic solo and group works. Following an independent study of anatomy, biomechanics, and physics, he has been able to build a pedagogical approach that has made him a sought after teacher, personal coach and technical counselor. After fifteen years of research, he consolidated his findings in a book, 'The Axis Syllabus – human movement lexicon', which he continues to edit with the help of the Axis Syllabus International Research Network. Founded in 2009, the ASIRN is a rapidly expanding group of experts from many related fields in the human movement and education sciences. Recently, his work on the AS has been focused into the construction of a symbol set with the potential to streamline movement documentation and analysis. He also makes shoes, speaks 4 languages, continues to create and perform dances.