Freestyle yoga practice event
A combination of Hatha yoga practices to make you smile. Tea and lunch breaks make meeting each other easier. Long hours mean we can go slow and cover plenty of details and corrections. All levels.
Description
There will be relaxation postures to prepare for some sitting meditation. Pranayama practice with detailed instructions of an energising structure. This will create space for a deep relaxation. Slowly we drink tea and take a break before grounding the Energetic charge from the pranayama into asanas, the yoga postures. This practice will build up and cool off in fluid way.  details and tips on better / safe practice will be provided. Ending with deep relaxation.
The lunch break
After lunch there will be a time to share ideas about spiritual practice. How to fit it in, what to focus on, pit falls and space for questions. Often a simple question can lead to interesting debate that inspires others so he brave and speak up. This is just for half an hour or so. The afternoon we will have a shorter posture practice. If you have not tried to practice twice in a day you may be surprised how light and enjoyable the afternoon practice can be. The body is warm and the mind clear to go a bit deeper than normal. It can be a time to be playful with 'advanced postures' and explore beyond normal limits.
The whole structure is designed to accommodate many levels of practitioners ability. There will be options for exploring deeper and variations to simplify. There is an emphasis on self responsibility and exploring honestly with where we are at individually.
Program of the day – Sunday 26th Feb 2017
09h00-10h30 Pranayama + meditation
11h00 – 13h00 Asana
13h00 – 14h30 lunch
14h30 – 15h00 talk
15h00 -16h30 Asana + meditation
17h00 closing
Prices and bookings
Workshop: 60€  (lunch 10€)
Payment details:
To book your place in this workshop, please send us an email mentioning the name of the "workshop" or "workshop+lunch", and make a payment in advance by bank transfer. You may also make a cash payment on the first day of the workshop (but your place may not be booked till then).
Thank you for making bank transfers to:
Name: VEDANZA Asbl
IBAN: LU07 0023 1840 7202 8200
bic: BILLLULL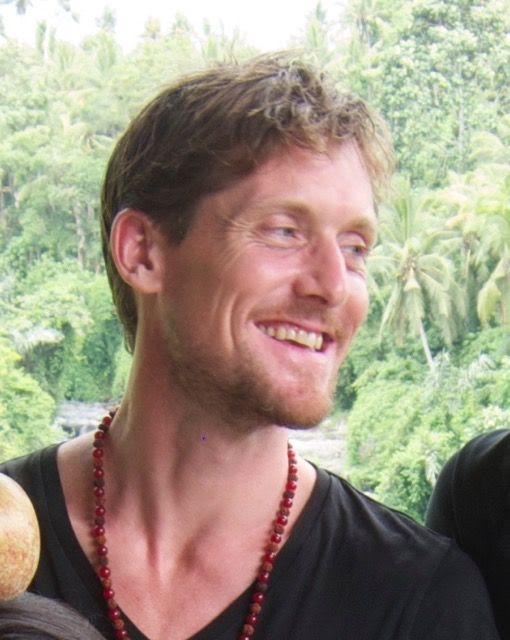 British born, Peter Roussel, believes in yoga as a method of self management and self understanding. Self enquiry is at the heart of spiritual discipline. The tools in the practice of Hatha yoga cultivate attentiveness, the kind of loving attention that bring deep acceptance of who and what we really are. Practice brings a refinement of human awareness that gives perspective on life from a personal point of veiw.
A strong desire for independence and self governance was fuel for his practice when Peter was introduced to Astanga yoga in 1998. The descriptions of breathing, focus and movement captured his imagination and inspired him to enquire deeper into what yoga was and what it could bring him.
Observations of what happens when practice is consistent kept Peter engaged with self practice and professional development. Yoga became a life line that helped him feel whole and connected to the flow of life as well as a great tool for physical fitness and mental clarity.