"Form of a motion" a duet extracted from "UNDO" will be performed by Emanuela Iacopini and Frey Faust at the Kiisu Theatre, the Old Mine in Outukumpu, Finland on the 25 Oct 2018 in a shared performance evening .
–
UNDO is a contemporary choreographic work, a research and tribute to movement of the human body. UNDO is part of an on-going research project on fascia and is inspired by the work of fascia pulsology therapist, BMC® practitioner, and dancer Florence Augendre, by Annemari Autere's (Université Nice Sophia-Antipolis) method BalletBodyLogic®, by Vera Orlock's approach to The volumetric body, by Maria Leao's doctoral study La présence totale au mouvement, and by the on-going Axis Syllabus International Research Network  initiated by Frey Faust. The scientific backbone of this project refers to the work of Dr. Schleip (ULM University), Sergio Paoletti (University of Trieste), Dr J-C. Guimberteau MD, Tom Myers and other explorers of the fascia net.
"Form of a motion" is an improvisation inspired by the Axis Syllabus research work initiated by dancer, choreographer and improviser Frey Faust. Deprived of preconceived narrative content and based solely on initiations, reactions and responses in movement, the dance is powerful by its honesty and graceful by its selfless presence. "Form of a motion" develops from a solo into a duet in a choreography guided by the elastic properties of the connective tissues in the human body.  The piece fully inscribes itself in the contemporary reality, reflecting and continuing to pursue the challenging concerns of post-modern dance artists in the quest for pure movement.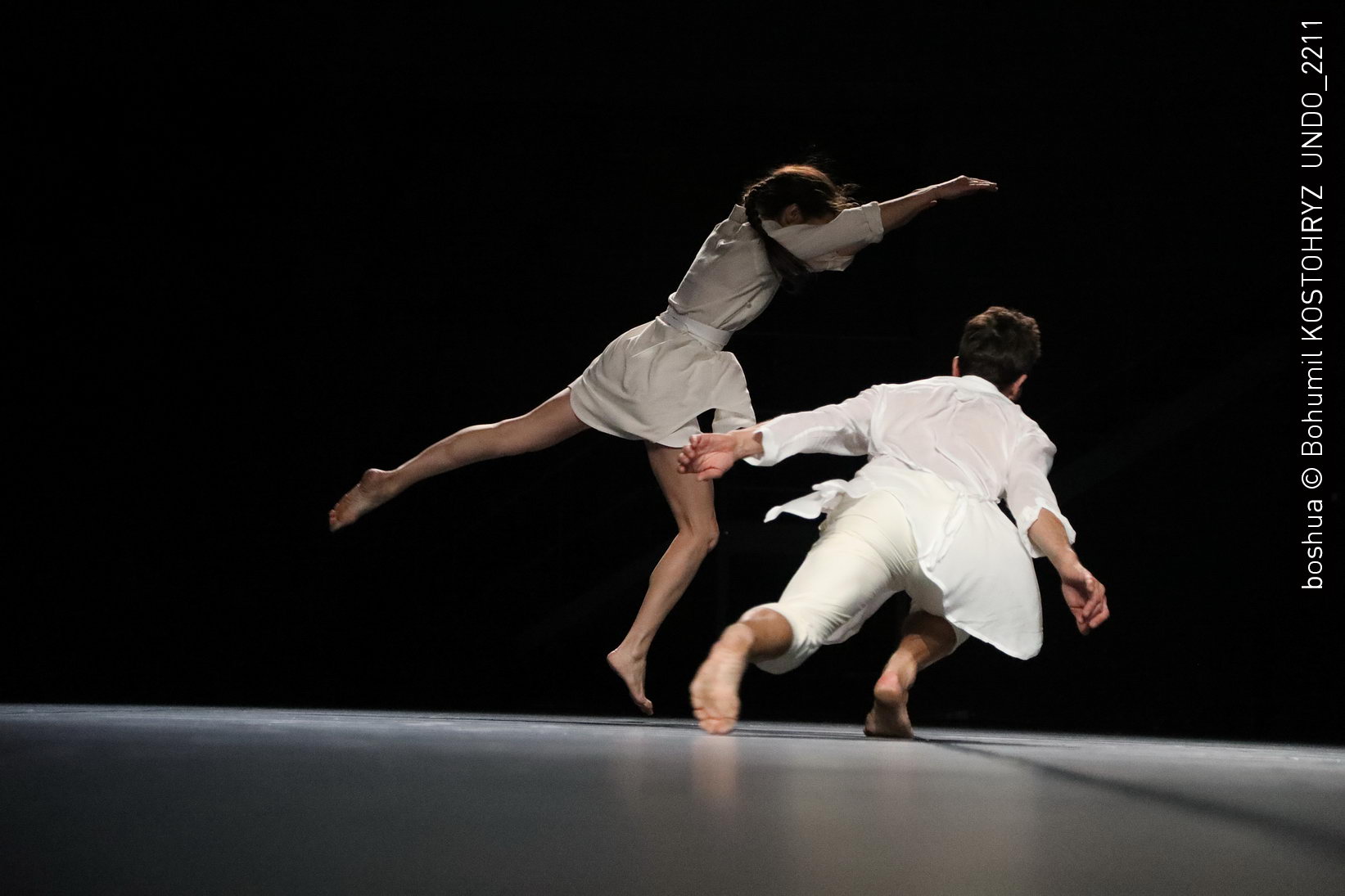 "Form of a motion" a duet extracted from "UNDO"  
Concept: Emanuela Iacopini
Choreography and performance: Frey Faust and Emanuela Iacopini
Sound design: Rajivan Ayyappan
Costume design: Michèle Tonteling
UNDO is co-produced by Théâtre National du Luxembourg (TNL), Centre de Création Chorégraphique Luxembourgeois (TROIS C-L) and VEDANZA and supported by Tufa Tanz, Tuchfabrick Trier, Hannah Ma Dance, Fondation Indépendance, FOCUNA.
________________________________________________________________