Raagas or Ragams are essentially a tonal frame-work used in traditional south Asian music for improvisation and composition. The workshop will introduce and explore two dominant raga systems used in Northen and Southern Indian music (Hindustani music and Carnatic Music).
There will be 6 sessions of 90 min each that include lectures, demonstrations and practicing sessions designed to offer  the fundamental principles and techniques around such tonal frame works for professional/practicing musicians to understand the fundamental principles for further exploration and experimentation. The teachings are mainly from a vocal perspective and conveyable to any melodic instrument.
This workshop is recognised by the Ministry of culture as professional development training for the teachers of the conservatoires and music schools of the Grand Duchy of Luxembourg.
Days and times
Wednesdays 10h00-12h00
(next dates to be announced)
Venue
VEDANZA STUDIOS, 18 rue Louvigny, L-1946 Luxembourg-city.
Registration
Full workshop (6 sessions): 180€
Payment details:
To book your place in a course, please send us an email mentioning your name and the name of the course, and make a payment in advance by bank transfer. You may also make a cash payment on the first day of the course (but your place may not be booked till then).
Thank you for making bank transfers to:
Name: VEDANZA Asbl
IBAN: LU07 0023 1840 7202 8200
bic: BILLLULL
VEDANZA Asbl  –  18 rue Louvigny, L-1946  –  Tel 2627 0572  –  info@vedanza.org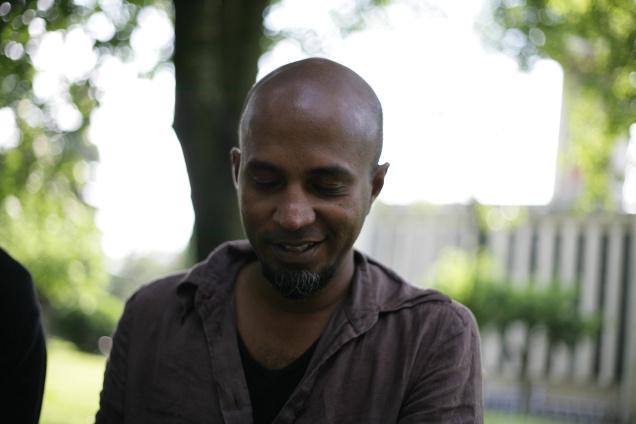 The teacher
Rajivan Ayyappan works as a sound designer, composer and visual artist for film, video, live performances, and installations. He studied extensively South Indian and North Indian music, receiving early vocal training (1970-1986) and complementary training in string and percussion instruments. He graduated in visual communication from the National Institute of Design, India. He has presented his work at various art spaces and festivals internationally including the National Gallery of Modern Art in Mumbai, Museum für Angewandte Kunst in Köln, Theater and der Parkaue in Berlin, Irfan Sahinbas Stage in Ankara. His sound design projects for films include Printed Rainbow by Gitanjali Rao (three awards at the Cannes festival in 2006), and The reluctant fundamentalist by Mira Nair.