ContacTango
Connecting through the depth – exploring corkscrew movement
We touch the deep knowledge that is ingrained in the body of every single one of us. Through embodied anatomy, i.e. through visualisation and diving into our body system, we sense and move in various supportive qualities. In this case we experience different lines/structures in the vertical axis, which in Tango remains "upright" whereas in Contact it moves through space in all possible and impossible directions. By recognising our own inner structure we also find a deep connection to our partner and sense gentle and delicate shifts of weight and movements through the body. The Tango music serves as an inspiration to play with dynamics. We cultivate multifaceted possibilities of movement from this tender togetherness, and from spiral movements and Tango elements complex corkscrew lifts emerge. Finally we fully immerse ourselves in the music and play with all TangoContact moves that inspire us, from little/light to vast&wild.
Days and times
17 November 2018, 11h-16h
18 November 2018, 11h-16h
+ Jam on Sat 17 Nov  from 16h to 18h
Venue
VEDANZA STUDIOS, 18 Rue Louvigny, L-1946 Luxembourg-ville
Registration
1 day: 80€ / 2 days: 130€
Early Birds: 65€/ 115€ (if you register until Oct. 15th)
Jam fee 5€ (free for workshop participants)
To register, please, send an email to info@vedanza.org and pay the registration fee mentioning "your name + ContacTango Workshop" to
VEDANZA Asbl
IBAN: LU07 0023 1840 7202 8200
BIC: BILLLULL
For more info please send an email to contactimproluxembourg@gmail.com
Please, spread the word!
Gianfranco Celestino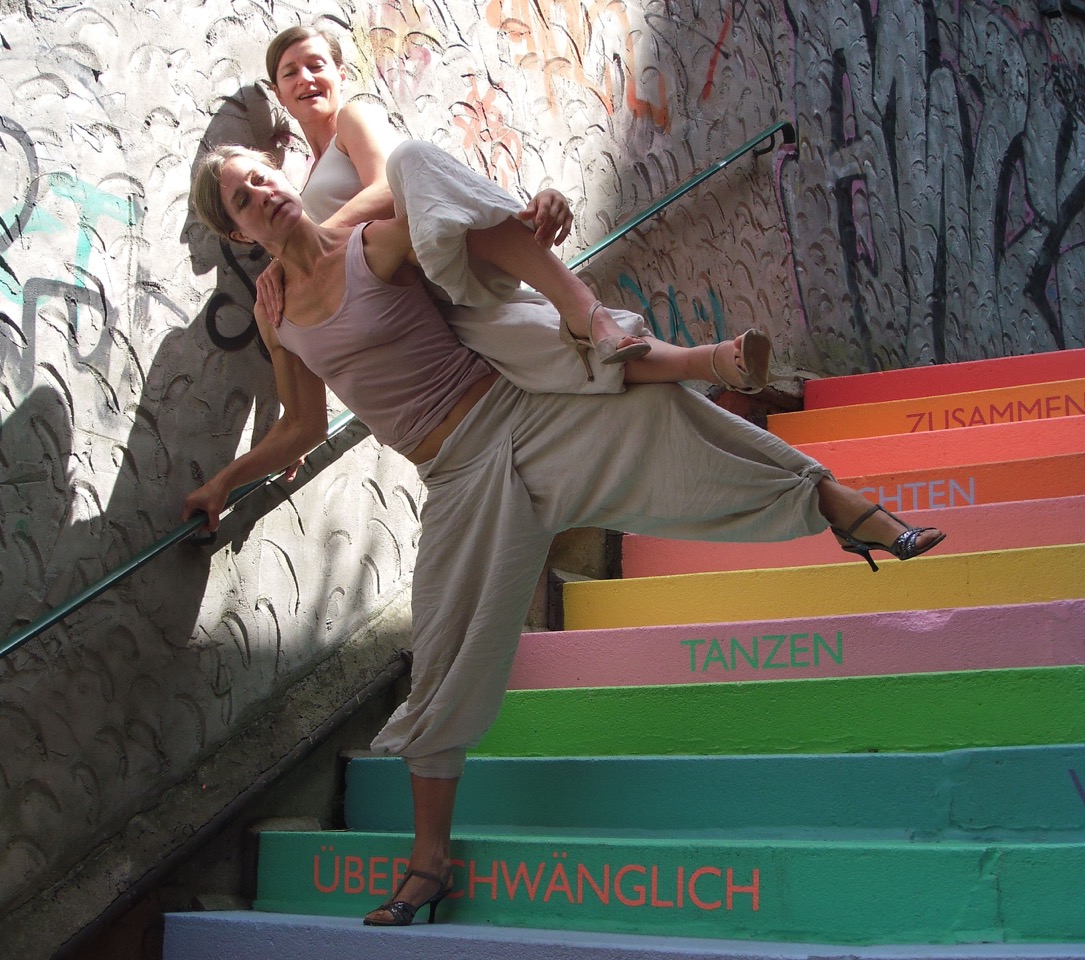 Gabriele Koch – dancer, choreographer, teacher
An engaged mover from childhood on, started with some ballet and gymnastics but soon fell in love with contemporary dance, improvisation and especially Contact Improvisation, which she has been practicing and researching on for more than 20 years. Prior to the birth of her youngest child, she was travelling all over Europe, Russia and Israel to teach and further study on physical awareness.
Gabriele is very much engaged in the contact scene of her area, regularly teaching kids and professionals alike. She is creating dance pieces, especially "site-specific performances" in nature, on industrial buildings or other special places. For 15 years, she has been dancing Tango Argentino and was one of the first to melt both in practice and teaching, looking for the opportunities which both of these forms can give us. Every year, Gabriele organises the Contact Tango Festival Wuppertal, which is now in its 7th edition. She continues to be fascinated by the complexity of Contact Improvisation and its ability to open our physical capabilities, body awareness, performance strategies, and life in general.