Contact Improvisation is a form of dance based on spontaneous movement and physical contact. The exploration of a freely improvised movement nourished by the contact between two or more dancers is central to this proposition. The practice-created environment provides a safe space to engage in physical dialogues, while playing with elements such as gravity, balance-imbalance, staves, falling.
Learning and practicing Contact Improvisation has many positive physical and psychological effects such as improving body awareness, deepening self-awareness, improving self-confidence and confidence in the unknown, developing abilities in creative solutions, increasing physical energy and relaxing the body.
It is a form of very playful dance that associates with the pleasure of the movement a work on the bodily perception, on the communication and the choreographic dialogue between several participants, on the confidence in oneself and in the other and on the discovery and the mastery of the limits of the own comfort zone.
Contact Improvisation is a form of dance that is part of the styles and techniques of contemporary dance. Developed in the United States in the 1970s by a group of avant-garde dancers, it is one of the best-known and most characteristic forms of postmodern dance.
Days and times
Fridays 19h30-21h30
Next session (5-weeks) starting on 31 Oct – 5 Dec 2020
Venue
VEDANZA STUDIOS, 18 Rue Louvigny, L-1946 Luxembourg-ville
Registration
Gianfranco Celestino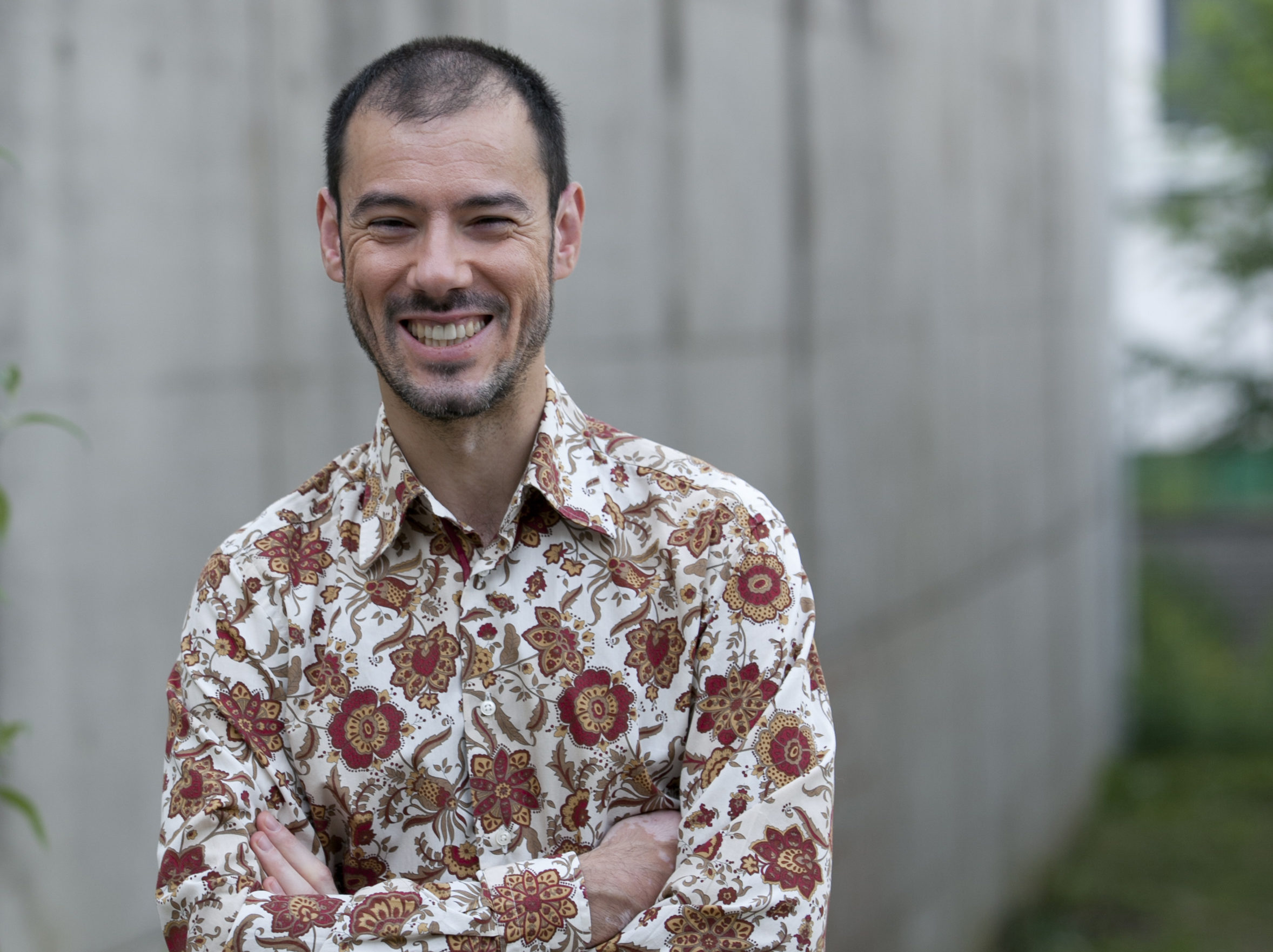 Gianfranco Celestino
After completing his piano studies at the Conservatoire G. Verdi in Turin (I), Gianfranco studied contemporary dance at the Folkwang University of Arts in Essen (D) and the "Accademia Isola Danza" in Venice under the direction of Carolyn Carlson. Gianfranco discovered Contact Improvisation in 1999 at the ImpulsTanz festival in Vienna, where he received a scholarship for the dance program "Dance WEB". As a dancer he worked, among others, with Les Ballet C. de B. (B), Unit.Control (L), Arazzo, Tanztheater (D). Since the year 2002 he creates his own choreographic shows and since 2014 he teaches Contact Improvisation.