Movement of becoming – Butoh based workshop
Chapter : INSECTS
The workshop is about movement of becoming based on butoh practice and the
choreographers' personal research.
Movement of becoming here means the movement towards dissolving into something else
– a process of metamorphosing.
Butoh is a dance which has its roots in the new dance movement of the late 1950s in Japan.
The founders are Tatsumi Hijikata and Kazuo Ono. One of the characteristic of the practice
can be said that it deals with metamorphosis – becoming something else – through
challenging the notion of fixed and unchanging subject and making appear an intense way
of existing, the state between something and something else.
This becoming is not about representing nor interpreting something else, but try to really
become, which is a physical sensation rather than realizing an idea.
Each weekend workshop focuses on one basic material in order to take time to prepare the
body and mind to really experience the sensation, going through diferent exercises in order
to realize movement of becoming.
This chapter one focuses on Insects.
It is open to everyone who is interested in the subject.
Days and times:
Sat 23 and Sun 24 Feb 2019, 15h30-18h30
Yuko Kominami will perform in the LIVE ROOM Special Edition 2019 on Friday the 22nd February at 19h. A complimentary invitation to the performance is offered to workshop participants.
Venue:
VEDANZA STUDIOS, 18 Rue Louvigny, L-1946 Luxembourg-ville
Registration:
Full price: 120€ / Early birds: 90€ if you register before 17 Feb 2019 – extended
Concessions*: 90€ / Early birds: 60€ if you register before  17 Feb 2019 – extended
*for full time university students / ADEM jobseekers / independent artists
To register, please, send an email to info@vedanza.org and pay the registration fee mentioning "your name + Butoh based workshop" to
VEDANZA Asbl
IBAN: LU07 0023 1840 7202 8200
BIC: BILLLULL
For more information please contact us at info@vedanza.org
Thank you for spreading the word!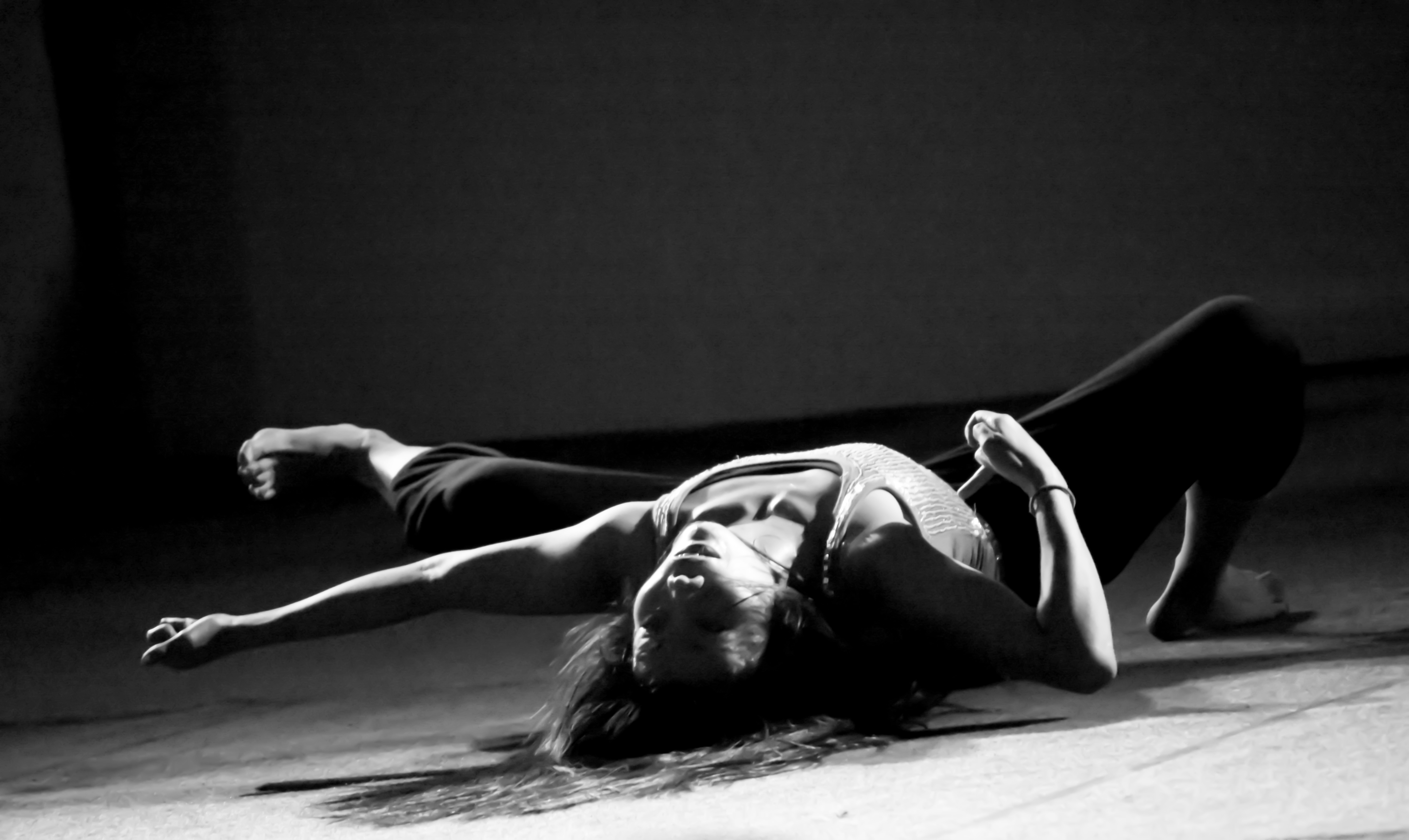 Yuko Kominami
Born in 1973, Japan. She studied butoh and dance in Tokyo. After finishing her BA in Japanese history at Waseda University, she did a Professional Diploma in Community Dance Studies and an Independent Study Programme at Laban Centre London from 1998 to 2000. She obtained her MA in Dance Cultures, Histories and Practices from the University of Surrey with distinction in 2006. She has been working as an independent dance and performance artist. She has collaborated with other
dancers, choreographers, artists, musicians and theatre directors of various landscapes. She has performed her work in prominent festivals such as Festival June Events – Atelier de Paris Carolyn Carlson, Les Repérages Danse à Lille, Festivalul International de Teatru de la Sibiu, Bodyradical in Budapest, Odisha Biennale in India and so on. She has also worked and performed in countries around the world – including Luxembourg, France, Germany,Belgium, Spain, Portugal, Italy, Hungary, Romania, Latvia, Finland, Turkey, U.K., Japan, China, India and Peru.
Her work consists of experiments with movements in-between (movements of becoming) where intensities of individuals intersect. And through these experiments she aims towards affirmations of multiple and fragmented movements of 'a life'.
Her work includes "Ones Voices" collaboration with Steve Kaspar (2004) "Linnunrata" (2007), "reMEMBRANEce" collaboration with Catherine Richard (2009) "Project O" collaboration with Rajivan Ayyappan and Emanuela Iacopini (2010) "Mayu" (2011) "Winter Worm- Summer Grass" (2013) "Three Short Stories" collaboration with Sayoko Onishi (2015) "Dreaming Scarlet Medusa" (2017).