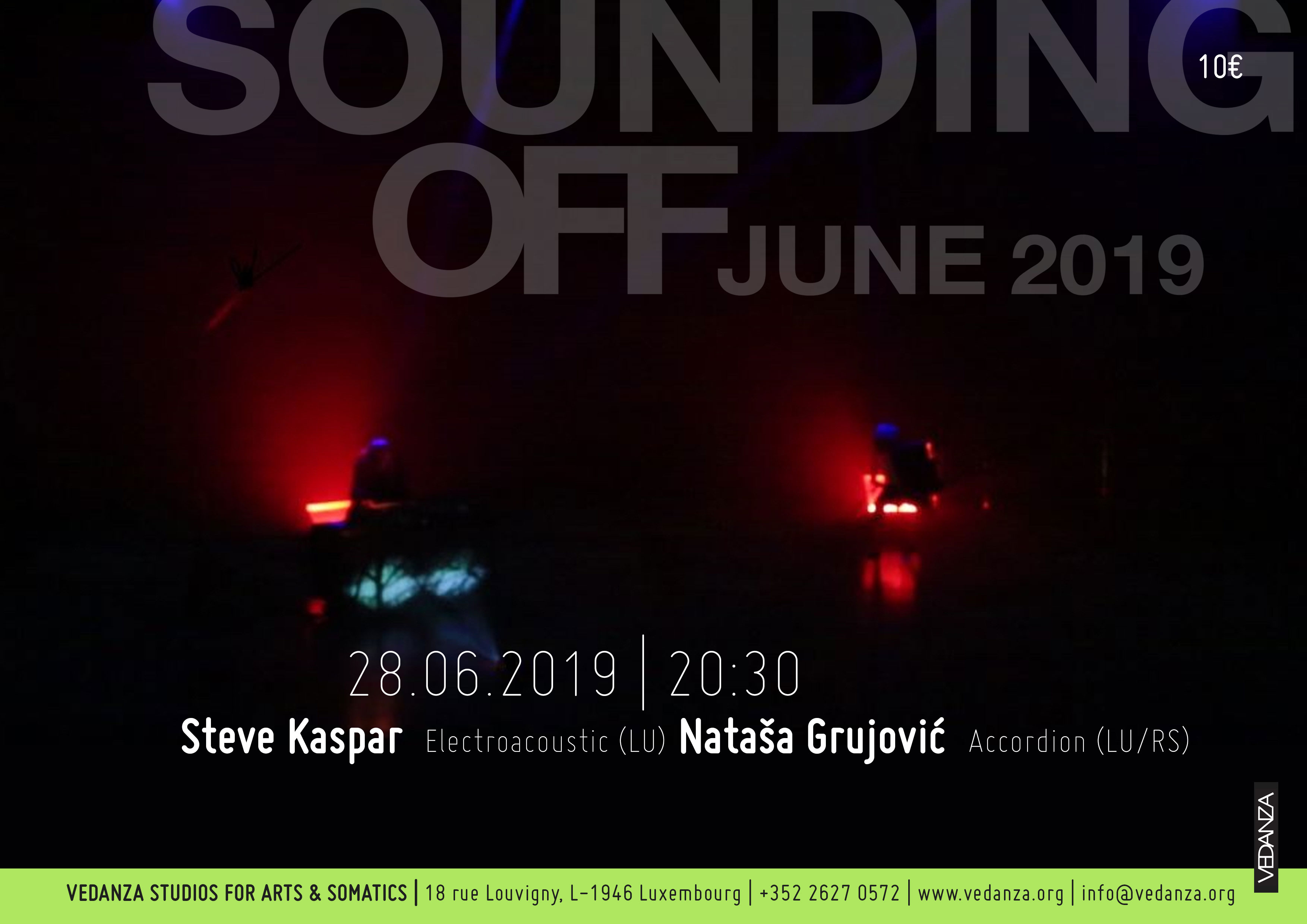 Steve Kaspar  (LU)
Steve Kaspar (1952 Luxembourg) participated and studied at the "Nouveau Théâtre Musical" ("Musikhochschule" Cologne) under the direction of Mauricio Kagel and also discovered a very strong affinity for the electro-acoustic and electronic world. Between 1989 and 1996 he devoted his time to cycles of drawings and sound poetry. Since then he has favoured video, audio-visual installations and, above all sound compositions, performances and concerts which are somewhere between noise, raw art and subtle sound decor exploring the mysterious, enigmatic and contradictory domain of the fields of the "ineffeble".
His work is presented and performed quite regularly in Luxembourg, Belgium and futher afield. He has notably collaborated with Japanese dancer Yuko Kominami (One's Voices), dancer and choreographer Sylvia Camarda
(How Do They Know…), the music ensemble United Instruments of Lucilin (Isa – The Reply), the avantgarde "trumpet player" Herb Robertson (Sympathy…alive), visual artists Gast Bouschet/Nadine Hilbert and cellist Andre Mergenthaler (Cave of Light)…Actually works in duo with accordion player Nataša Grujović.
His discographical output includes the limited edition CD box set "Soundfields", a coproduction between the publishing house La Lettre volée and the label Sub Rosa (Brussels/subrosa.net).
Nataša Grujović (LU/RS)
Nataša Grujović (Serbia/Luxembourg): born 1978 in Zagreb, she studied accordion and chamber music at the music academy in Trossingen with Prof. Hugo Noth and, as a scholar of the foundation Baden-Württemberg, at the Conservatorio Superior de Música de Madrid. She cooperated with composer/multi media artist Pierre Redon and with composers as Uroš Rojko, Matthias Pintscher, Camille Kerger and Elisabeth Naske.
Since 2009 she lives in Luxembourg, where she worked with the Luxembourg Sinfonietta, music ensemble United Instruments of Lucilin, EME Fondation of Philharmonie Luxemburg and collaborated with several theatre projects, among others with Compagnie Bodecker & Neander (Berlin).
As a soloist and with various chamber music ensembles she performed in west and east Europe, China and Canada, e.g. at the "Off-Festival" of the Donaueschinger Musiktage, the "Hommage à Franz Liszt" at Casino-Luxembourg, the Biennale di Venezia 2013 (Pavillon Luxembourg), hard polka band "The Shanes" and the doom metal band "Soleil Noir".
Actually she plays in duo with Steve Kaspar.