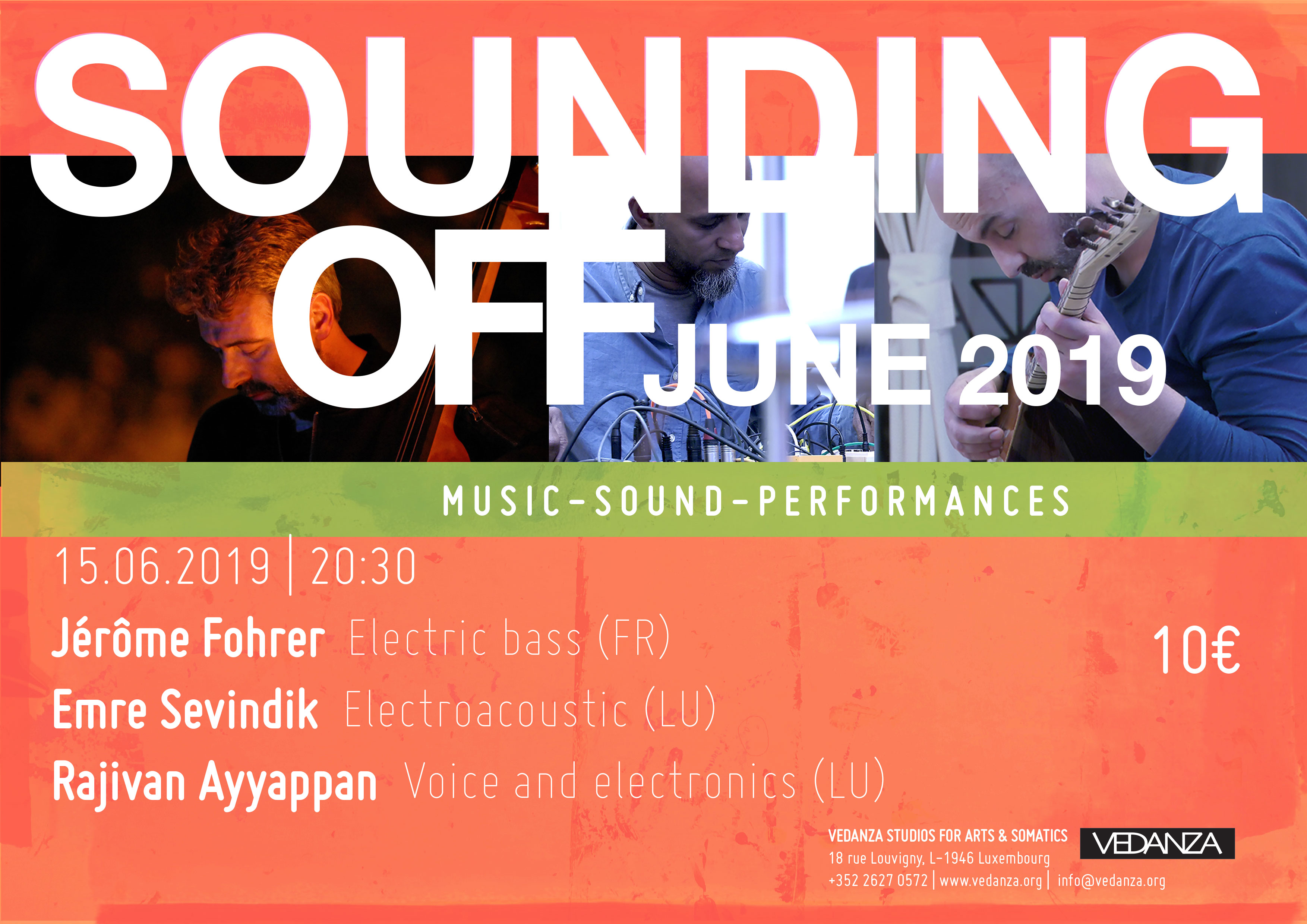 Jérôme Fohrer  (FR)
Jérôme Fohrer was born in Eastern France in the region called Sundgau. He began his career with the electric bass in rock formations. His growing interest in jazz was a major cause for his move to Strassbourg, where he began his studies of the double bass. Never at home in stylistic straight-jackets, he found himself paving his way as a continuo-bassist, an improviser and orchestra-member playing contemporary and baroque music, and as a jazz musician. His flexibility and security of style (and his sense of humor) have allowed him to take part in dozens of different projects in which inspiring musicians were active. His creativity has lead him to work with groups well-known for their original compositions and improvisations rather than those repeating a known repertoire.
EMRE SEVINDIK (LU/TU)
Born in 1973 in Luxembourg, Emre Sevindik studied audiovisual communications in the Netherlands. Having been involved with creations for theatre and other stage performances, today he mostly works on musical compositions for dance, theatre and film.  His latest album, "monsters like us", was released on the Japanese label ANAY Records in 2015 and can be found on his "Bandcamp" website. In 2004, he composed a 10 minute piece "nocturnal" for a sound modules exposition called "Audiolab" at the MUDAM. In 2008, he had the pleasure to work for Robert WILSON's piece "Oh, Happy Days" and his latest original film soundtrack created for "Californie Dreamin" will be released by Samsa Film in 2019.
RAJIVAN AYYAPPAN (LU/IN)
Trained in south and north Indian music systems as well as in visual arts and design, Rajivan Ayyappan works as a sound designer for film, video, and choreography and produces live
 performances, installations, interfaces and musical compositions. He is co-founder of VEDANZA in Luxembourg. He has presented his work internationally in venues such as the National Gallery of Modern Art, Mumbai, the Museum für Angewandte Kunst. Koln. His sound design projects include Printed Rainbow by Gitanjali Rao which received three awards at the Cannes festival in 2006, Ketan Mehta's The Rising, Aparna Sen's 15 Park Avenue, Mira Nair's The reluctant fundamentalist and many documentary films. www.rajivan.com