Actors Repertory Theatre Luxembourg (Actors Rep) announces General Auditions, Tuesday, 10 January 2017 at VEDANZA Studios, 18 rue de Louvigny, L-1946, Luxembourg, from 7pm to 10pm.
These are general auditions. We are not casting for any specific production. The auditions are open to performers aged 15 and up
Auditioners are asked to prepare a two-minute monologue in English, ideally memorised. Auditioners may also be asked to read a short piece. Copies will be available at the auditions. Please bring or email a headshot.
For an audition slot, please send a request to Artistic Director Erik Abbott:
ActorsRep.Erik@gmail.com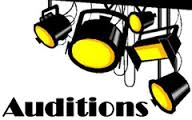 Formed in 2012, Actors Rep debuted with Edward Albee's The Goat Or, Who is Sylvia? in 2013 (in collaboration with Théâtre National du Luxembourg — TNL) and has presented five productions since, mostly recently Wallace Shawn's The Fever, in October.